Dates, Times and Location
We will be holding our annual Faculty Assembly for 2022 via Zoom. It will take place from Monday, 31 January 2022 to Wednesday, 2 February 2022. Though it is online again this year, we hope it will still remain a valuable and uplifting time for us to be together!
We will start the Assembly on 31 January 2022 with an Opening Service at 19:00 followed by a virtual tour of a Learning Centre and some informal fellowship time for those that are interested. The other days will begin at 15:00 and end around 18:30. All times are in Central European Time.
Registration Deadline
You should get your registration in as soon as possible but no later than 15 January 2022. This will allow us to plan for the sessions.
Participants
By Invitation Only: EuNC Board of Trustees members, General Administration employees (LT members, CC members, other General Administration coordinators/assistants), and EuNC Faculty.
Video Conferencing Venue
Due to the continued unknown trajectory of the pandemic and continued travel restrictions, we have decided to continue with a Zoom delivered assembly again this year. The Faculty Assembly is an important event where we get together for fellowship, training, and information exchange. We do not want to lose that. Please keep the dates set on your calendar so that you can attend, but you won't have to travel again this year.
Language
The meetings will be conducted in English.
Devotional Speakers for Faculty Assembly
We will have some special guests of EuNC Alumni who bring the message to us over the three days.
Faculty Training Speaker for Faculty Assembly
EuNC Faculty Development – Tuesday and Wednesday afternoon, 1st and 2nd February 2022
Pedagogical training for teachers of theological education with the title "Mentoring and Modeling Leadership Character" with Dr. LeBron Fairbanks.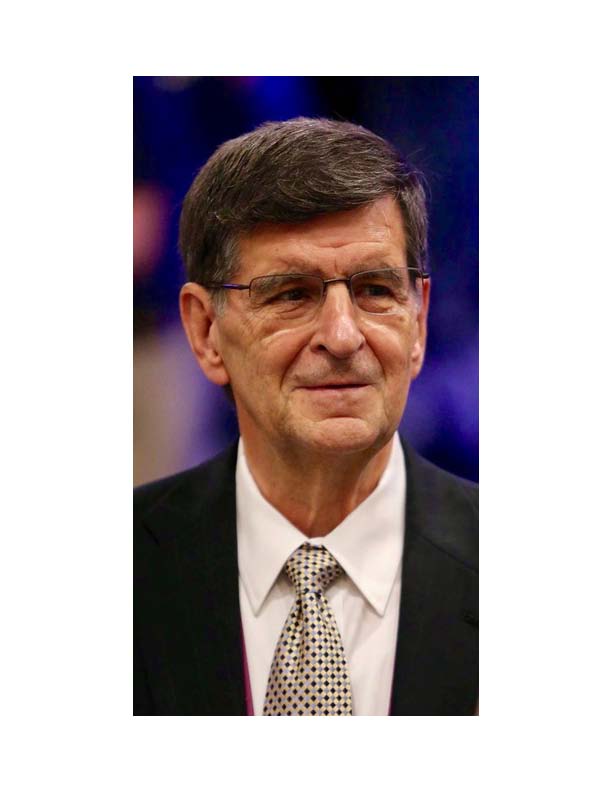 About the speaker:
Edward LeBron Fairbanks earned various master's degrees from different Theological Seminaries as well as the Doctor of Ministry degree from Nazarene Theological Seminary. He also completed programmes with Havard University Institute of Educational Management and Yale University Divinity School.
Dr. Fairbanks became Academic Dean in 1978 for European Nazarene College. He later also served as President of the Asia-Pacific Nazarene Theological Seminary in Manila, Philippines, and of Mount Vernon Nazarene University in Mount Vernon, Ohio.
He is the author of several books, including "Mentoring and Modeling Leadership Character".
In October 2011, he retired as the education commissioner for the Church of the Nazarene. In this assignment, he served as the administrator of the International Board of Education (IBOE), a consortium of 52 denominational universities, colleges, and seminaries on campuses and learning centers in 120 nations. In retirement, Dr. Fairbanks writes, consults and speaks to governing boards and their leaders.


Preparation for the Meetings
We will provide breaks for refreshing ourselves. You may want to stay in the Zoom with video and audio switched off. Feel free to disconnect and reconnect for longer meal breaks. Each evening we have an informal fellowship time scheduled that all are welcomed to join. We are open to trying different things to allow some of that interaction to happen that we will be missing by not being in-presence. If you have any creative ideas for this time, please email Dennis Lieske at office@eunc.edu.
Online Registration Form
You can register by going to the online registration form. If you need translation, please indicate this on the registration form!
We are looking forward to your participation at the Faculty Assembly and do wish you God's richest blessings. See you online!