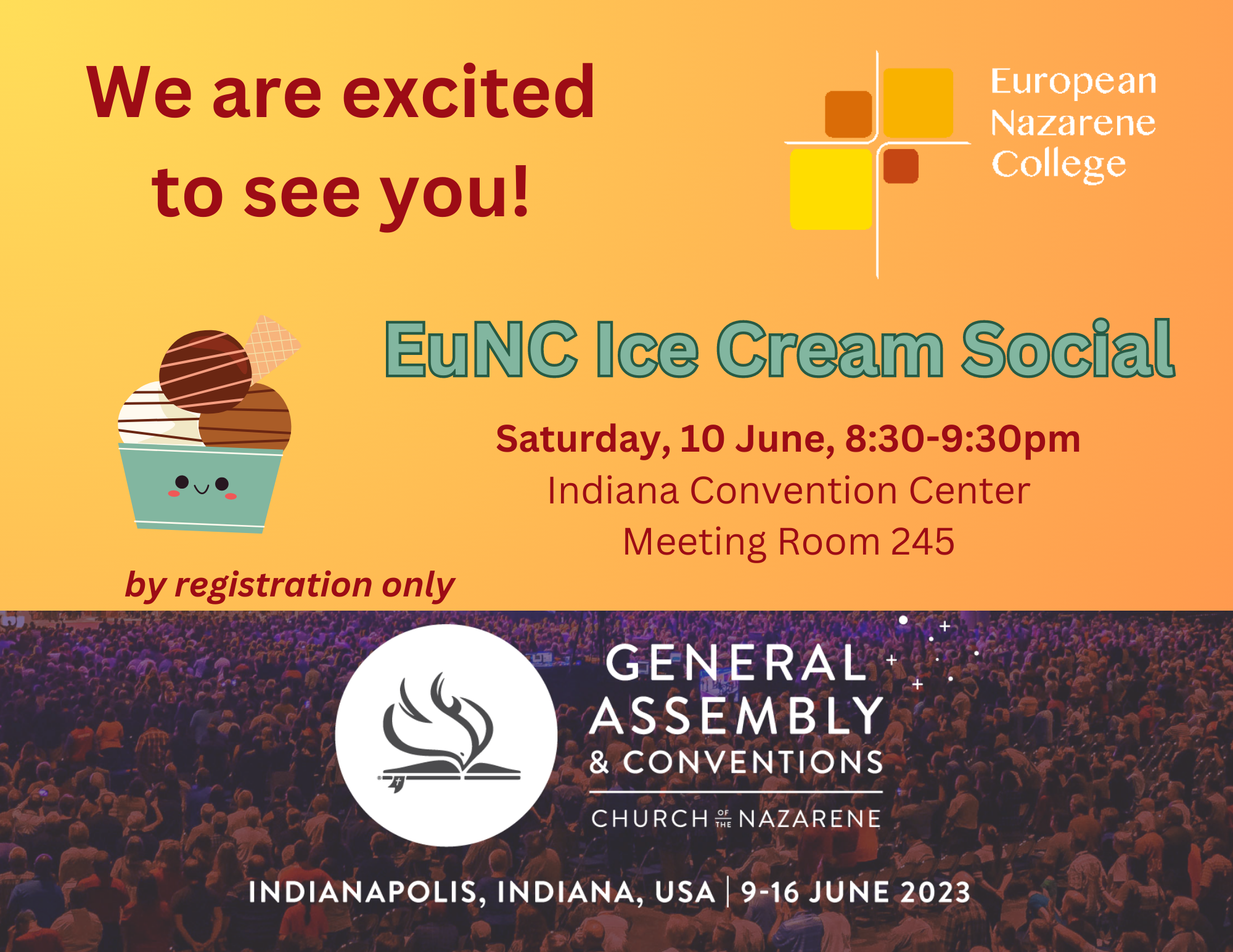 Dear Friends of EuNC,
We are more than excited about the feedback we have received from you about an EuNC Reception at General Assembly! This will be a unique opportunity to have faculty, students, alumni, donors, prayer partners and our friends from all around the globe together. And we have a nice, refreshing surprise for you: Our planning team has organized some delicious ice cream for you! Don't miss this opportunity to connect with your college and meet old and new friends! You will find us here on Saturday, 10 June, 8:30-9:30pm:

Indiana Convention Center
Meeting Room 245

You might also want to meet us at the Eurasia Region Booth in the Exhibit Hall.
We can't wait to see you there!
On behalf of the entire EuNC Team
Rev. Mária Gusztinné Tulipán, Rector