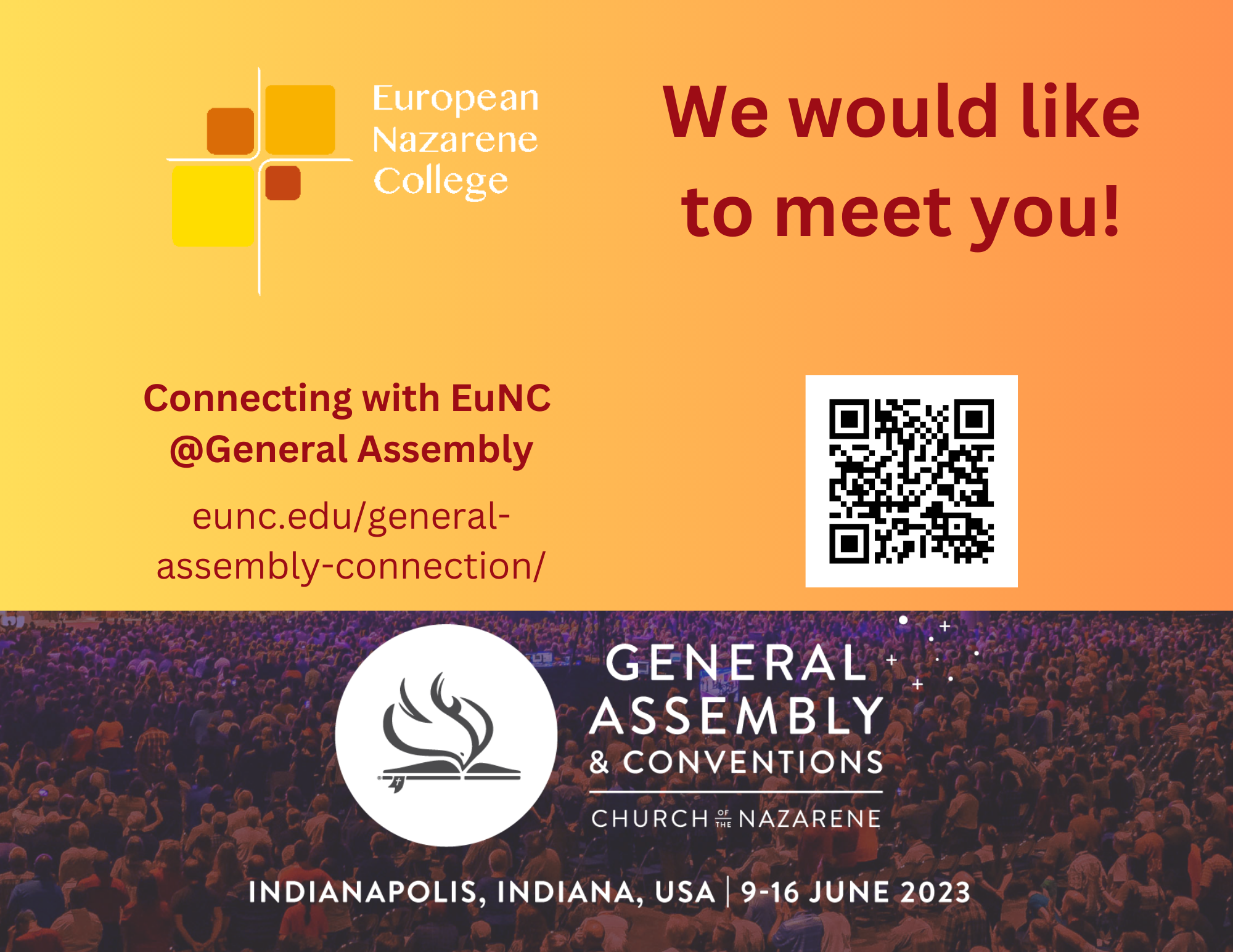 Dear Friends of EuNC,
The biggest event of the global Church of the Nazarene, General Assembly, is less than 3 months away! We trust that many of our faculty members, students, alumni, prayer partners, friends and supporters will be present for the conventions and assemblies. This is a unique opportunity to gather as a college, meet old and new friends, reunite with students and find out about the current developments at EuNC.
European Nazarene College will be present in different places and
we would like to meet with you!
We would appreciate you letting us know if you are going to be there and this short form will give us the necessary information to connect with you:
https://www.eunc.edu/general-assembly-connection/
.
Since we are looking at a possible EuNC gathering and are also soliciting help at the booths where EuNC will be represented in the exhibition hall, it would be helpful if you can submit your information as soon as possible so we can plan accordingly.
We appreciate you and would love to meet you this summer!
On behalf of the entire EuNC Team
Dennis Lieske (Editor)