Dear Friends of EuNC,
"Satisfy us in the morning with your unfailing love, that we may sing for joy and be glad all our days" (Psalms 90:14 – NIV).
The prayer these words are taken from actually is about time. It is a psalm that acknowledges how long times of trouble and sadness can feel for us. However, it also states that God's reality of time is higher than anything we can imagine. There is joy knowing that His love for us is flawless and endless. There is gladness remembering God's intervention in our lives. There is music and celebration where He is leading.
As EuNC we see the hand of our Lord at work as he continues to call people into His ministry. We celebrate personal victories where times of endurance are over. God's call to ministry in our short life which can feel so long, is less a call to certain tasks but rather one that leads into His community.
It is our prayer that you can find this community also within EuNC. May He make us all sing for joy and gladness knowing that His love and work in our lives is not ending.
Dennis Lieske (Editor)
---
Faculty Assembly 2022
EuNC will be holding its annual Faculty Assembly for 2022 via Zoom. The Assembly will start with an Opening Service on 31 January 2022, 19:00 CET followed by a virtual tour of a Learning Centre and some informal fellowship time. On 1 and 2 February, the Assembly sessions will begin at 15:00 and end around 18:30. These afternoons will be filled with devotionals by EuNC Almuni as well as Faculty Development training with Dr. LeBron Fairbanks, former Academic Dean at EuNC. More information, as well as the registration, has already been sent out to all EuNC Faculty.

About the speaker: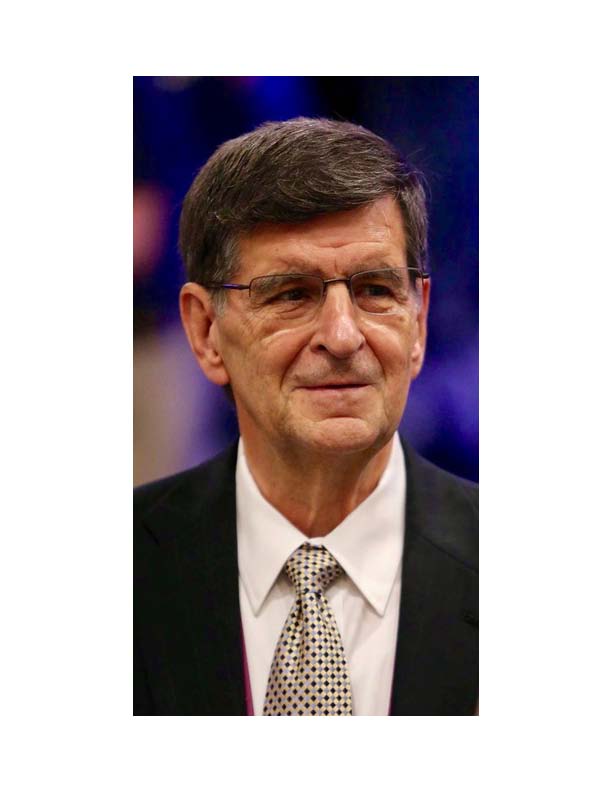 Edward LeBron Fairbanks earned various master's degrees from different Theological Seminaries as well as the Doctor of Ministry degree from Nazarene Theological Seminary.
He became Academic Dean in 1978 for European Nazarene College. He later also served as President of the Asia-Pacific Nazarene Theological Seminary in Manila, Philippines, and of Mount Vernon Nazarene University in Mount Vernon, Ohio. He is the author of several books, including "Mentoring and Modeling Leadership Character".
In October 2011, he retired as the education commissioner for the Church of the Nazarene. In retirement, Dr. Fairbanks writes, consults and speaks to governing boards and their leaders.
---
Faculty Spotlight
Congratulations to…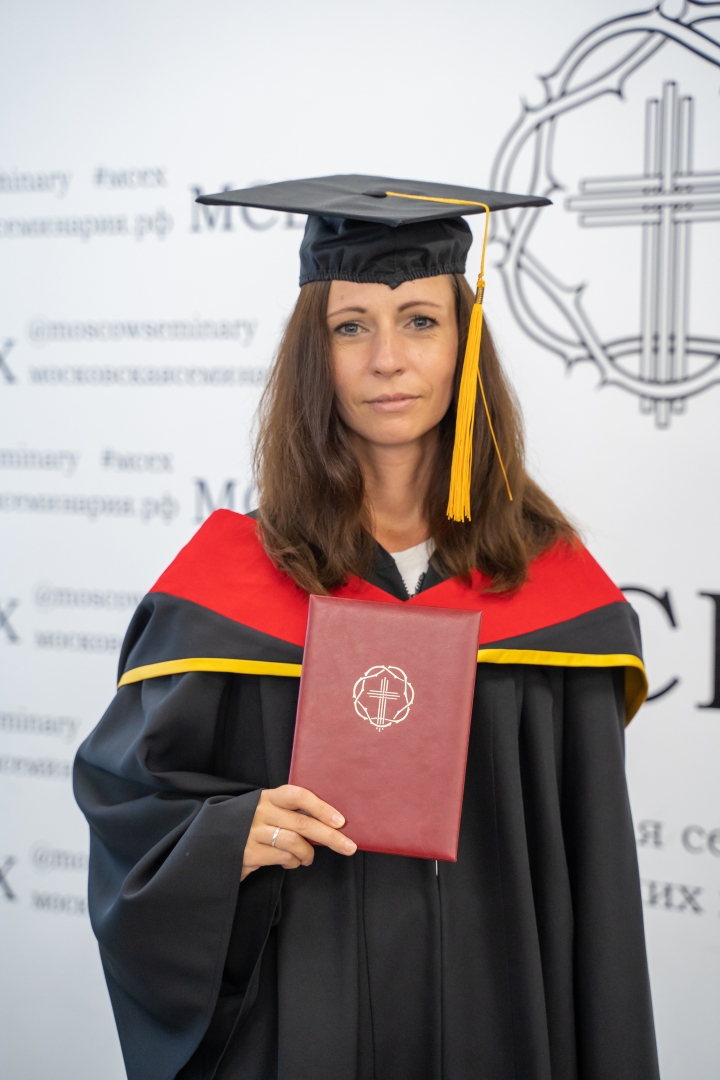 …Olga Kupchik for graduating from Evangelical Christian Seminary with a Master's degree in Church Ministry (Thesis on "Management of in-church education") at the end of August.
Welcome to…
… Audrey Landers as teacher for the Digital Campus Learning Centre.
---
Better late than never – Graduation in Germany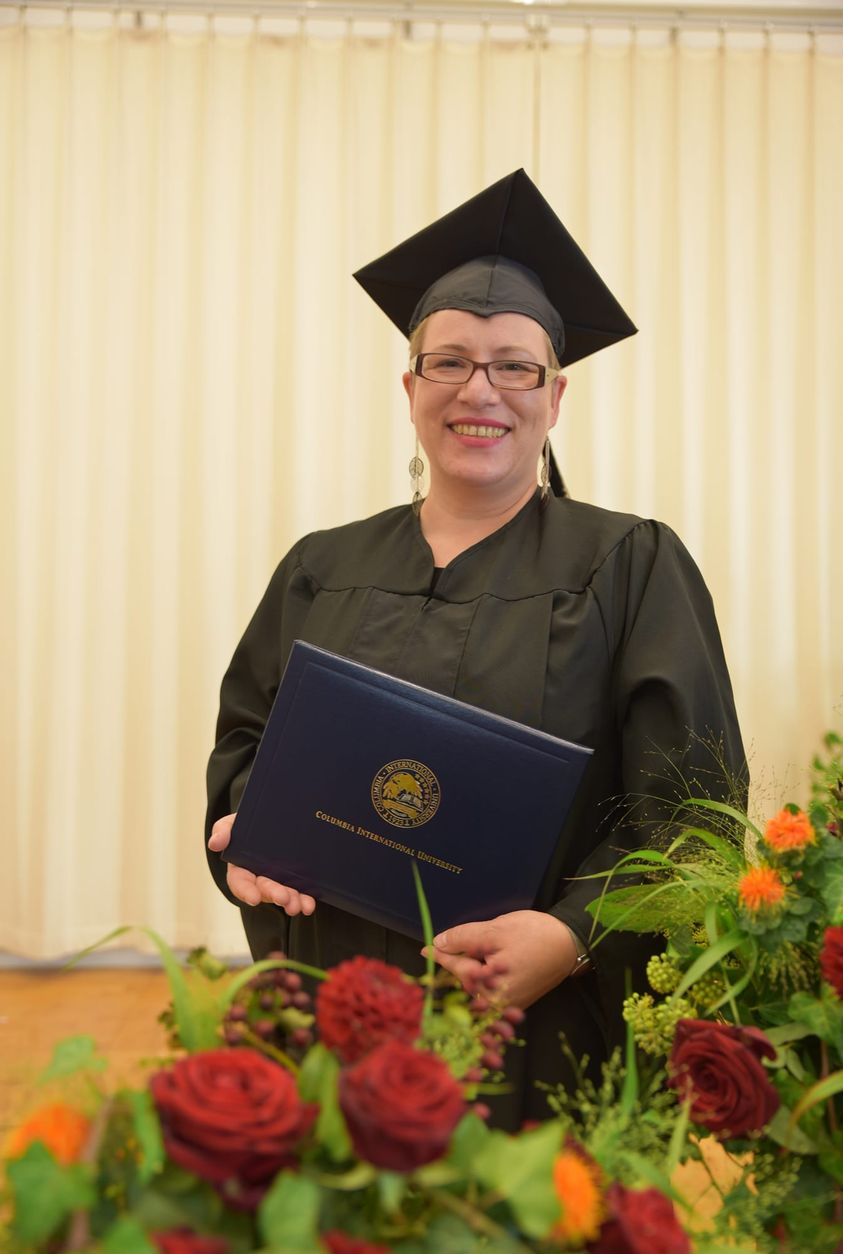 We reported earlier about Tanja Baum's graduation with the Diploma in Christian Ministry in May 2019. The public celebration was postponed several times because of COVID. Finally, Tanja Baum's achievement was recognized during the Germany district's pastors' retreat in September 2021. She was also handed a certificate by the LC that she finished the "pastoral education", that is, the district's list of courses required for ordination. The first congratulant was Rector Mária Gusztinné Tulipán, who joined the event via video-conference. But that was just the beginning of the celebration. Tanja, as well as former EuNC graduate Dennis Lieske, made use of a cooperation between EuNC and the European School of Culture and Theology in Korntal (ESCT), Germany. This enabled them to graduate with a Bachelor of Arts in Culture and Theology in October 2021. Tanja serves as administrator in the Germany district office as well as in the Germany LC. She also uses her gift for administration as Finance Officer in the EuNC general administration. The Germany district has suggested her for ordination.
We congratulate her on finishing her studies at EuNC and ESCT, and wish her God's blessing and guidance for her future ministry!

Wolfgang Köhler
(Germany LC Coordinator)
---
General Administration News: Welcome, Amanda!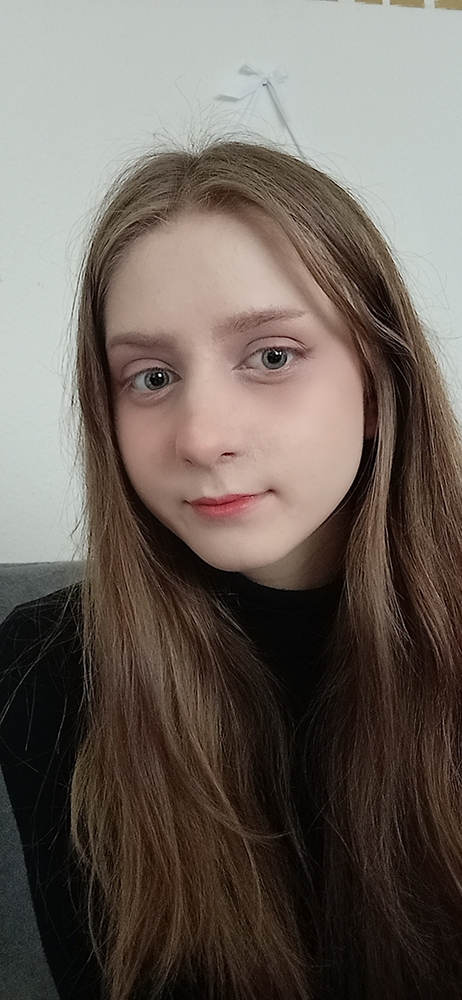 My name is Amanda Mazurek and I'm doing an internship for one year at European Nazarene College, in the Germany District and at CSB Debt Counseling in Gelnhausen. I'm 17 years old. I'm from Hain-Gruendau and my hobbies are Taekwondo and dancing. I like to learn different languages and I'm interested in other cultures. I'm currently attending the 11th grade technical college in Gelnhausen and doing my internship here because I am interested in the different areas of responsibility of the individual organizations and would like to find out more about them. At EuNC, I help with administration, organizing the main library, filing, and digitalizing documents.
---
Alumni Association: New email address
EuNC is expanding their contact options for alumni. While former students have been and will be able to use club55@eunc.edu to send in their stories with the college, anyone can now also contact alumni@eunc.edu for any alumni-related requests or matters.
---
In Remembrance
EuNC mourns the death of its alumni who passed away in 2021:
Walter Risto
Lydia Sawatzky
We give thanks for their lives.
Their families are in our prayers as we trust the promise and we have the hope that Jesus Christ is the resurrection and the life.
---
A Word from the Rector
Celebration in the midst of despair.
In these past months, we have been praying for blessings upon the District Assemblies being held in the fall. Thank you for inviting me
either in person or for a virtual visit. Each time we can enter the space of worship together with God's people is a time of celebration. Over several weeks, we have been celebrating graduations in various countries. We hope to bring you the pictures and stories soon. Behind each graduate, there is a great testimony! It is a shared testimony of faithfulness of Christ to us, of the students to their call to grow in the knowledge of Christ in the midst of life challenges, the faithfulness of those called to the mission of theological education in the Learning Centres, and YOUR faithfulness to the mission of the church. Thank you for your donations, for continuing to pray for our college, and for the support in many different ways. When we say to our graduates after years of studying "You did it!", we really mean that "We did it!". Together.
During the season of assemblies, we did not forget about the elections of the EuNC delegates being elected or appointed to the board. Board members, please know we are already praying for you and the mission that we have together.
I would also like to thank the board members for their work on the various task forces in the past months and for some focused collaboration with the Leadership Team and staff members. It was great spending time together, praying, fellowshipping and participating in some deep and insightful discussions for the future of the college.

We are glad to announce the Faculty Assembly 2022 plans. We will keep our distance but we will not be estranged. Until we meet, let us pray for one another.

O LORD, God of my salvation, I cry out day and night before you. Let my prayer come before you; incline your ear to my cry!


Rector Mária Gusztinné Tulipán